Latest Releases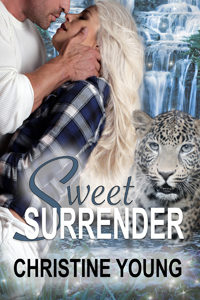 Buy at: Amazon
Ripped from her family at the top of Infinity Cliff, Kimi McKenna finds herself thrust somewhere into the future. Dark elements threaten to destroy the earth unless Kimi can work together with the white witch to stop the destruction. Confused by her mate's role in the conspiracy, she refuses to acknowledge the connection. But amidst raging fire and attacks on the people she is coming to hold dear, she allows Maska O'keefe into her heart.
Maska O'keefe has loved the beautiful shapeshifter for years. Unable to save her life years ago, he vows to watch over her as he is given a second chance to convince her that even though he is a witch and not a shifter, they are indeed soul mates. Kimi's divided loyalties between her family and the cause she is now a part of will determine their relationship. Only the part she plays as the messiah can bring this to a conclusion in the final battle.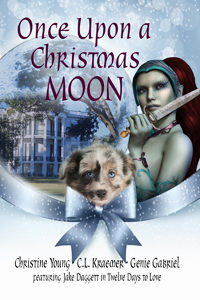 Buy at: Amazon
Kindle Unlimited
BLURBS
TWELVE DAYS TO LOVE
When Archer Steele shows up at Calanthe Durand's failing plantation with
an alligator over his shoulder, Cali thinks she's never seen a more
handsome man. During the war she had to defend herself and her servants
from both union and confederate soldiers. Independent and
self-sufficient, she vows to never marry. But Archer Steele has
different ideas. The first time Archer sees Cali in town, he feels an
instant attraction. He decides he will do everything and anything to
convince the beautiful Miss Durand he is worthy of her love. During the
weeks leading up to Christmas, he gives her twelve gifts in hopes she
will fall in love with him.
BOOTS AND BLADES
An ancient evil from the old country has arrived in the high desert of
Oregon. Gnome children are vanishing then re-appearing, showing various
stages of traumatization. Tiamoon, warrior gnome, will put her skills to
use alongside Killian, a handsome warrior, also in need of a cause.
CHRISTMAS PAWSIBILITIES
With their world destroyed and their space ship malfunctioning, the
dogizens of Planet Canid have little choice but to crash land on Earth.
They face tortuous experiments at the hands of the Geeks in Green…or
they can trust an eccentric inventor and his zany family to deliver the
Canine Queen's puppies and help them celebrate new lives.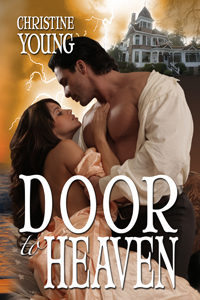 Buy at: AMAZON
 BLURB
Jessica Lawrence is the stepdaughter of a woman born in the twentieth century transported back in time to the year 1868. An acclaimed suffragette, she raises Jessica to believe in the equality of women. Jess Law believes everything she was taught, and when the time is right she becomes a private investigator. Courageous and impetuous, Jess finds danger in her quest to save all women from white slavery. Her passionate mission results in a wedding to Roc Newman, a man she knows can steal her heart…
Roc can't trust the sapphire-eyed spitfire who invades his home in search of secret papers and knocks him flat with her karate moves. Jessica's refusal to obey his wishes serves to inflame the war between them. Still, he cannot control the intense desire his reluctant bride inspires, or make her surrender her independence, until he has conquered the headstrong beauty on the battlefield of love…