Psychological Erotic Thriller
If you like a psychological erotic thriller coupled with sex games and murder, check out Behind the Door by A. Gavazzoni.
In this psychological erotic thriller a woman dies during a sex game with a Manhattan Lawyer who argues the death was accidental.
A. Gavazzoni will be awarding a $25 Amazon or Barnes and Noble GC to a randomly drawn winner via rafflecopter during the tour.

Behind The Door
by A. Gavazzoni
~~~~~~~~~~~~~
GENRE:  Psychological and erotic thriller
~~~~~~~~~~~~~
INTERVIEW:
What or who inspired you to start writing?
My love for books. I always loved reading, and I always wanted to tell my own stories.
How did you come up with ideas for your books?
I don't know how to answer, as a story just sprouts in my mind, and then I start working on it.
What would you want your readers to know about you that might not be in your bio?
Most of all, I love a good laugh. I'm always telling jokes, and I'm always trying to see the bright side of everything. I love life and its many colors.
If you could be one of the characters from any of your books, who would it be and why?
All my characters have something of my personality in them, so I think I'm a little bit of them all, and I'm happy this way. I wouldn't like to be exactly like any of them.
If you were the casting director for the film version of your novel, who would play your leading roles?
Well…Let's dream here…
Julia Roberts would be the perfect Simone, Morris Chestnut would be John, Gerald Buttler or Hugh Jackman would be Carl… I can't decide on Lara and Mark…and the others, I'm not sure, as Simone has many patients.
When did you first decide to submit your work? Please tell us what or who encouraged you to take this big step?
I wrote my first novel, and then I was uncertain about publishing. I could be judged, people could hate it. I have a friend who is a Brazilian ambassador; he is a very cultivated and educated man, and I asked him to read the book, and give me an honest opinion. After a week, he started pestering me to publish it. Whenever he ran into me (online, as he was serving abroad), he would ask me: "Have you published.
In my case, writing a series was a matter of having this huge story in my mind and not being able to tell it in 400 pages. I had to divide it up in a way that made sense. I didn't want the readers to be frightened away by the size of one book.
7. As far as your writing goes, what are your future plans?
I don't make many plans; I just plane to keep writing. While I have readers, there's a good reason to keep creating new books!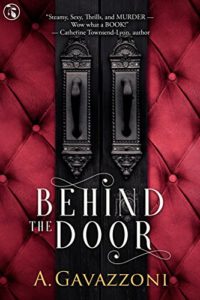 BLURB:
When Lara dies at the hands of a Manhattan lawyer during a sex game, his defense attorney, Carl, hires Simone, a psychiatrist, professor and author of books on sexual behavior to help him buttress his argument that Lara's death was accidental. To help his defense, Carl's client has written a detailed account of his steamy, year-long relationship with Lara. Carl gives the text to Simone for analysis. While evaluating the presumed killer's writing, Simone continues to receive psychiatric patients with sexual disorders and unusual fantasies, and to research strange sexual behavior for her next book. Meanwhile, Simone's clinical partner, friend and research colleague, Edward, is working with the police to capture a serial killer who is torturing and killing women. From hot and unusual sex and interesting psychiatric patients, to the swing houses of New York and Paris, this fast-paced page-turner is a blend of mystery, suspense, humor, romance and erotica.
~~~~~~~~~~~~~
EXCERPT:
He seemed shy. She sensed it in his sweet smile, the one only shy people use when they want to be accepted. That was her mistake—she believed in the assurance the shy pass to others that they are gentle, calm, agreeable and pose no risks.
"The question I tried to ask before was what is normal sexuality and what is not?"
The way he spoke showed great interest. He looked her right in the eye while awaiting her response and reaction.
"I think I know where you want to go. Who defines normality? Who has the authority to do it? You don't have a medical background, do you? You're apparently unfamiliar with diagnostic standards. Is that correct?"
His little smile said "bingo." Then he said, "Your diagnosis is right on the money. I'm a lawyer. I really don't have the slightest idea about diagnostic standards."
This truly surprised her. A lawyer? At a sexology workshop, she would have expected a psychologist or a therapist or a gay person trying to understand himself. But a lawyer?
"And what brings a lawyer to a sexual disorder workshop?"
"I'm here because I need to build a defense in a case involving sex games that led to a woman's death. I need to understand the subject better so I can do my job."
~~~~~~~~~~~~~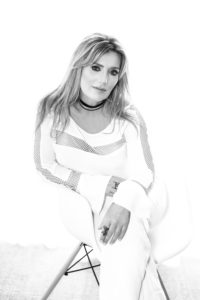 AUTHOR Bio and Links:
Gavazzoni is a Brazilian author. She just won The Golden Book Award 2017- Readers Choice for her first novel Behind The Door and also an honorable mention at Paris Book Festval 2017

Adriana is a lawyer, a former professor of law and a writer of novels and legal books, but she is also a voracious reader.

She speaks four languages: English, French, Portuguese and Spanish. When she is not practicing law or writing, she enjoys many interests and is a very active person. She loves to dance (Tango) and workout.

She loves to travel, loves good wine, and has been studying astrology for fifteen years. She paints and loves to cook.

She has two poodles -Gaia and Juno -and loves all animals. She is an aunt of four nieces who enjoy to paint and cook alongside their aunt. She lives in Brazil and is in the process of writing her next novel.
LINKS SITE
BLOG
TWITTER
@a_gavazzoni
INSTAGRAN
adri_gavazzoni
FACEBOOK
https://www.facebook.com/A-Gavazzoni-513404948849469/
E-MAIL
Buying links:
https://www.amazon.com/Behind-Door-Sizzling-Psychological-Suspense-ebook/dp/B01N4LR2HL/ref=sr_1_1?ie=UTF8&qid=1499193585&sr=8-1&keywords=a.+gavazzoni
~~~~~~~~~~~~~
GIVEAWAY INFORMATION and RAFFLECOPTER CODE:
A. Gavazzoni will be awarding a $25 Amazon or Barnes and Noble GC to a randomly drawn winner via rafflecopter during the tour.