Vancouver to Victoria via Ferry
A beautiful ride on the ferry from Vancouver to Victoria.
The day started out cloudy and rainy but as we headed west to Victoria the sun came out and glinted off the water.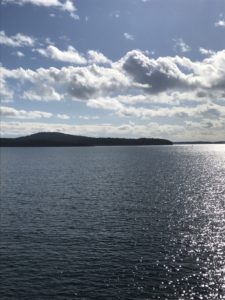 Ferry to Victoria
The ferry took us from Vancouver through the Strait of Georgia to Vancouver Island and Schwartz Bay. From there we traveled by car to Victoria. We arrived at the ferry early enough to board the eleven o'clock ferry instead of the twelve which we had reservations on. Good luck? It turned out we weren't sure. A fire alarm went off. There was no fire but the crew needed to fix the electronic panel before we could leave. As it turned out forty minutes were spent waiting at the docks before we could leave. Still we reached Shwartz Bay on Vancouver Island well ahead of the next ferry.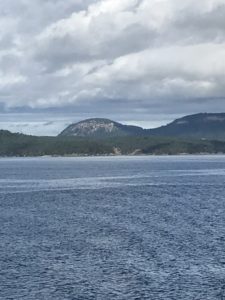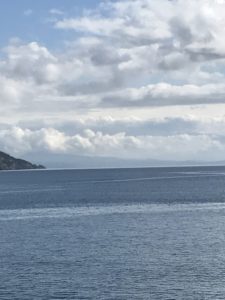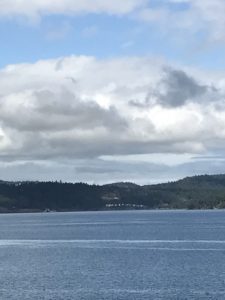 The scenery was breathtaking. On the islands we saw many homes and sailboats in the water. We reached Victoria and found our hotel. Fisherman's warf is just below the window of our room and the sunset while not spectacular was pretty.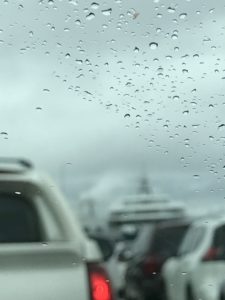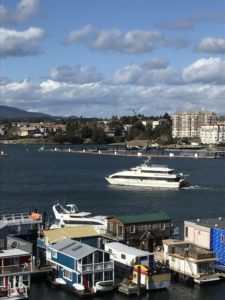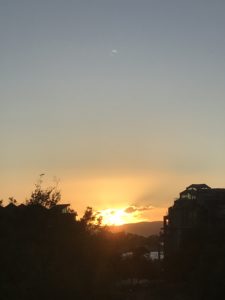 The beginning of the day to the end of the day in Victoria.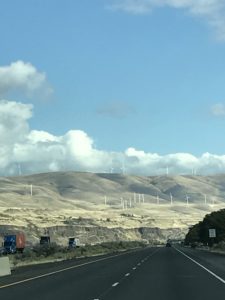 Check out books by Christine Young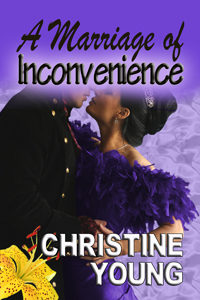 Buy at Amazon: Barnes & Noble:
A REGAL BEAUTY
When the duchess decides to wed her to a wastrel and a fop, Ravyn Grahm takes matters into her own hands and declares her engagement to another man. Instead of fessing up and telling her great aunt what she has done, she goes through with the pretense. Aric Lakeland is the bastard son of an earl and has a dangerous reputation. But Ravyn is willing to do most anything to keep the duchess from discovering the lie.
A DEVIL-MAY-CARE SMUGGLER
He'd bought land in America, looking to put down roots and end his life of adventure, but Aric Lakeland got more than he bargained for when he encountered a beautiful heiress who made a promise she didn't want to keep. But the promise could not be undone and standing between them were more obstacles than either ever dreamed. Aric had made plans to spend the rest of his life in America and that was at odds with Ravyn's plan of living in England and running her father's estate. Now, he'll have to choose between his dreams and the woman he loves more than life.