2000 Millennium: Important Events
2000 Millennium: Important events of the last 1000 years.
Can you imagine what will happen in the next Millennium?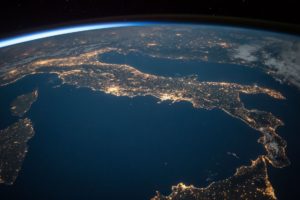 All of these moments from the last millennium were important but by all means were not the only memorable and important events.
TOP MOVIES: Millennium
1939 – GONE WITH THE WIND
1939 – THE WIZARD OF OZ
1946 – IT'S A WONDERFUL LIFE
1977 – STAR WARS
1993 – SHINDLER'S LIST
BEST INVENTIONS: Millennium
1455 – PRINTING PRESS – GUTENBERG
1800's- RAILROADS – RICHARD TRVITHICK AND GEORGE STEPHENSON
1834 – REFRIGERATOS – JACOB PERKINS
1844 – TELEGRAPH – ALEXANDER GRAHAM BELL
TOP PEOPLE: Millennium
1809-1865- ABRAHAM LINCOLN – A NEW BIRTH OF FREEDOM
1847-1931- THOMAS EDISON – LIT UP THE WORLD
1879-1955 – ALBERT EINSTEIN – NEW PICTURES OF OUR UNIVERSE
1901-1966 – WALT DISNEY – FAMILY FUN
1929-1968 – MARTIN LUTHER KING,JR. – I HAVE A DREAM
MEMORABLE EVENTS: Millennium
1088 – FIRST MODERN UNIVERSITY WAS ESTABLISHED: In Bologna, Italy. Within 100 years Oxford and the University of Paris were also started.
1117 – COMPASS FIRST USED:  the first account of seagoing compasses.
1582 – FIXED THE CALENDAR: The first uniform calendar was created.
1776 – DECLARATION OF INDEPENDENCE: The Unanimous Declaration of the thirteen colonies of the United States of America.
1903 – AVIATION: Wilbur and Orville Wright made first powered, air flying machine.
1908 – AUTOMOBILE: Henry Ford develops the first Model T automobile, which sells for $850.
1928 – PENICILLIN DISCOVERED: Alexander Fleming
1969 – FIRST MAN WALKS ON THE MOON: Neil Armstrong. One small step for man, one giant step for mankind.
Check out the remake of Allura's Secret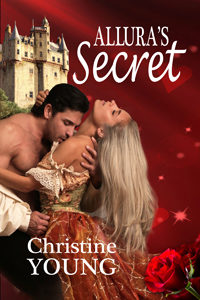 Buy at Amazon
REVIEW: Allura's Secret
Title: Allura Genre: Historical Author: Christine Young
Reviewer: Chrissy Dionne Reviewer Email: RJChrissyDionne@yahoo.com
Christine Young's ALLURA is a delightful historical novel full of suspense, lovable characters, humor and a budding romance between two characters determined not to fall in love. Allura and Hunter's stubborn, determined natures allowed for some interesting scenes as they attempted to get one up on each other. As a modern day woman I felt bad for Allura because technically her husband would dictate every aspect of her life and the freedom she loves would be a thing of the past. Hunter is unbending as far as to how he believes a wife should behave but falling in love changes him and his perception of Allura. Hunter and Allura are the main focus of this story but there are secondary characters whom I absolutely adored and would love to revisit in future novels (hint, hint). Especially the youngest sister Aiden and Hunter's trusted friend Blade. He doesn't believe in love and she's determined to do whatever's necessary to get him to notice her. SNIPPET— Allura has come to treasure her freedom and the adventures she shares with her sisters and her cousins but her father's decision to find her a husband threatens that freedom. He's placed an ad in the times in search of a man strong and smart enough to discover where exactly it is that the girls venture when they leave the safety of the castle.
BLURB: Allura's Secret
Allura McClellan is horrified by her father's decision to take out an ad in the Times awarding her to the man strong enough and smart enough to win her hand and uncover her secrets. She's an intelligent young woman who takes great delight in the freedom allotted to her by her father. She's well aware that marriage would effectively curtail the adventures she's shared with her sisters and cousins.
Hunter Gray is nothing like the other men who've arrived to vie for Allura's hand in marriage and everything that goes along with it. However, he is the first to refuse to concede defeat and pursue her despite her attempts to disguise her true appearance. It's her temperament that is of more concern to him than her looks. Hunter has worked all his life with the hope of someday owning his own land. Now that it looks like there's a very real possibility that everything he's ever wanted is within reach nothing is going to deter him – including Miss Allura's disagreeable disposition.