Edges: Kenzie Macallan
Please welcome Kenzie Macallan author of Edges
Kenzie Macallan will be awarding All-New Fire 7 Tablet with Alexa (US ONLY) to a randomly drawn winner via rafflecopter during the tour.

Edges
by Kenzie Macallan
~~~~~~~~~~~~~
GENRE: Contemporary Romance
~~~~~~~~~~~~~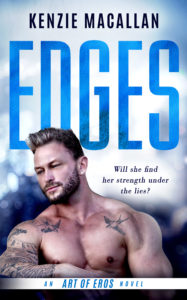 INTERVIEW:
As far as your writing goes, what are your future plans?
I plan to write forever. It doesn't cost anything and it's a great escape. You literally turn your mind over to another time and place. I love the creative process and having the characters make big demands for their storyline. The first draft is always the hardest but after that I really enjoy working on the edits. It can be just as creative if not more so. I have one more book in this series and plans for other stand alones and well as another series.
If you could be one of the characters from any of your books, who would it be and why?
I would love to be my character Mac (MacGregor Creighton). I introduced him in my first novel Truths. He has so many layers to him. He's an ex-MI6 agent (British Intelligence), ex-rugby player, and has been through the ringer emotionally. He is all alpha male with this softness to him. He's really good at reading people. All these things make him complex, tough, and yet very real. He's not afraid to show his emotions or admit when he's wrong. There's something incredibly sexy about the combination. All that and I would like to know what's it's like to be a man for a day!
If you were the casting director for the film version of your novel, who would play your leading roles?
For my latest novel Edges I would like to see Chris Hemsworth in the lead role of Dean Wagner. He has the acting chops and attitude to play the role of the Australian agent misplaced in New York City. Blake Lively would be my choice for the lead character of Leigha. She has the ability to look naturally beautiful and yet has this incredible strength underneath it all. Charlize Theron could easily fit the role as well.
What is the best and worst advice you ever received? (regarding writing or publishing)
This is an interesting question because it is a rocky road out there. I find that the best advice comes from those who have been in the business for a while. Make no mistake, whether you are self-published or traditionally published, it's a business.
Best advice: put your book through the ringer. Get a great and honest editor, line edit, and proofreader. Make sure your manuscript is really clean. Even then, read it again.
The worst advice: change your style of writing. Isn't our style what makes us writers? It's a creative process and everyone has their own voice and style. Don't change what comes from your heart.
Do you outline your books or just start writing?
I used to just sit down and start writing. I had the book, plot, characters, arcs, etc. in my head. However, has time has gone on, I find that doing some type of outline is extremely helpful. I think you have to find what best fits your personality and writing style. There are many to choose from including Michael Hague. I go back and forth between what's in my head and then writing it out. My outlines have become more detailed as time goes on. I think it has helped my writing immensely.
Do you have any hobbies and does the knowledge you've gained from these carry over into your characters or the plot of your books?
I started taking photos from a very young age. The camera I used was before digital where you had to adjust everything to get the right shot. This helped with writing about Leigha's character as a photographer. It added to not only the character development but in turn also carried the plot. My sister was a model in Europe so I used her experience to help write that piece of the story. I'm also a portrait artist. I work in oil and mostly paint portraits of children. I'm hoping this will help me when I write the third book in the series. The main character, Raquelle, is a portrait artist. It can be a very intense job.
Have you started your next project? If so, can you share a little bit about your book?
I've started the outline for the third book in the series Faces. This story focuses on the youngest of the Luccenzo sisters, Raquelle. She's the wild card in the group. As she builds her portrait business, she comes across ghosts from her past. The suspense storyline that started from the first book will conclude with this book. You'll find out about the death of their father and his connection to the Russians. I can't tell you anymore. I don't want to give too much away!
Can you tell us a little about the black moment in your book?
Well, I can tell you there is more than one black moment in this book. Both Leigha and Dean have to "get through it to get to it". Each of them finds out things about their past that change them. For Leigha, her nightmares plague her until she discovers what they are really about. Dean has a secret that he must share with her in order to move forward with his life. There are other surprises as well.
What is your favorite reality show?
Total Divas is my favorite and only reality show. Of course there's a lot of drama. But these women are fierce. They work in an extremely competitive industry and have to juggle their career, relationships, travel schedule, and media. It's like trying to watch a group of Wonder Women.
Can you tell us a little bit about what it was like to write a series.
Writing a series is challenging because you have to consider the reader that may be picking up Book 2 in the series and hasn't started with Book 1. My storylines include romance and suspense so I need to fill the reader in on things that have happened in the past storyline. My mind has already moved forward thinking, "I already know this." But you have to write for the reader and make sure you bring them up to speed. That way they are in the loop and can read into the next book or go back to the first one.
Anything else you might want to add?
I want to tell any writers starting out to "feel the fear and do it anyway." I have learned a tremendous amount. Had I not taken the plunge, the novel would still be on my computer. There is an audience for everyone. Keep writing, keep growing, keep learning. It will bring you joy.
BLURB:
Leigha Luccenzo is a strong, confident woman who has her life perfectly under control. But her nightmares have returned after a long absence. They are kept hidden from everyone. She comes home to find her apartment in shambles, the possible doing of her ex-lover Sydney. Layers of lies start to peel away. Her world begins to shift and unravel.
Dean is a hard edge man who has an appetite for beautiful women, fast bikes, and shattered souls. His secrets bind him, keeping him from any real relationship. They latch onto him from his past like locked chains. He sees behind Leigha's armor. Convincing her he can help becomes his mission. He hopes she's strong enough to handle what lies beneath, unlocking his guilt.
Through events out of her control, Leigha's forced to face her demons.
As other people's secrets get entangled in her own, she struggles to get to the meaning of her nightmare. Can Dean help her uncover her truth?
~~~~~~~~~~~~~
EXCERPT:
Dean needed a distraction from the scene that just unfolded before him. Cooking would give him an escape. His hands trembled. He had been here before, only last time he completely fucked it up. The fierce connection to the beautiful, strong creature in the next room would be his undoing. His past caught up with him. Did he honestly think he could bury himself in work and one-night stands to keep him from facing his past mistakes? Every time he thought about not being able to save her, the winch tightened in his chest, cutting off his air.
Hunched over the cooking eggs, his memories flooded him. No other options presented themselves other than to keep Leigha safe. The emotions pulled at him from several directions, demanding his attention. Over the years he had tried to hammer them down, hoping they would leave of their own accord. He had even tried to drink them away without success.
"Hey, you okay?" She blew into the room like a warm Australian ocean breeze. They already had connections that only true lovers have with each other. That link that allowed you to feel and sense things about the other person.
He turned around and pasted on his model smile. "Yeah, just remembering something."
She walked over next to him as her eyes read his lie. "The model smile doesn't work on me and the eggs are going to burn."
~~~~~~~~~~~~~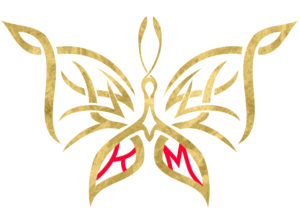 AUTHOR Bio and Links:
Kenzie lives with her husband in New England. She has been fortunate enough to travel all over the world to places like Africa, Greece, Switzerland, Holland, France, England and, of course, Scotland. Edinburgh is one of her favorite places. Creativity seems to be part of her soul as she paints portraits, takes photographs, and bakes. They have all added to her overactive imagination especially writing about strong women and alpha men. She looks forward to adding to her adventures and yours through secrets, strength, and passion.
http://www.kenziemacallan.com/
https://www.amazon.com/Kenzie-Macallan/e/B01D7QCFJ2
https://www.instagram.com/kenziemacallan/
https://www.goodreads.com/author/show/15058012.Kenzie_Macallan
http://www.facebook.com/kenziemacallan
Amazon: http://bit.ly/Edgespreorder
Kobo: http://bit.ly/KoboPreO
Nook: http://bit.ly/NookPO
— NOTE: The book will be $0.99 during the tour.
~~~~~~~~~~~~~
GIVEAWAY INFORMATION and RAFFLECOPTER CODE
Kenzie Macallan will be awarding All-New Fire 7 Tablet with Alexa (US ONLY) to a randomly drawn winner via rafflecopter during the tour.
http://www.rafflecopter.com/rafl/display/28e4345f2546
 Check out other posts on this blog