Interwoven: Michelle Montebello
Please welcome Michelle Montebello author of Interwoven
Michelle author of Interwoven will be awarding a $25 Amazon or B/N GC to a randomly drawn winner via rafflecopter during the tour.

Interwoven
by Michelle Montebello
~~~~~~~~~~~~~
GENRE: Contemporary Romance
~~~~~~~~~~~~~
BLURB:
Belle Hamilton is a romantic at heart. She's engaged to the love of her life and dreams of marriage, children and a happily ever after. Belle's world is close to perfect until one afternoon she makes a decision she can't take back.
In the blink of an eye, Belle's life spirals out of control. She loses everything that is dear to her and is forced to flee to the other side of the world where she meets Andrea, a local bartender from Rome, and develops an unexpected connection with him.
Can they break through the complications of past hurts and a long-distance relationship to make it work or will one terrifying night in Paris end it before it had a chance to begin?
~~~~~~~~~~~~~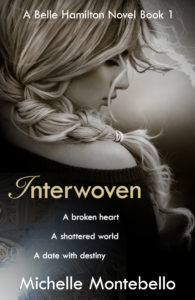 EXCERPT:
The sun was starting to dip below the Victorian terraces and grand old fig trees of inner-city Pyrmont. As Belle approached the house, she noticed Ben's BMW parked on the street out front. It was black, shiny, polished to perfection. The engine was still warm.
She ran her fingertips fondly over the exterior. Ben would be in a cab on his way back into the city for drinks by now. Friday nights at the Ivy had become an undertaking when he'd joined Richardson & Fields two years before. It was a night of fine scotch whiskey and Cuban cigars as they traded, dissected and analysed the week. The air was always thick and heavy with smoke, everyone laughing at some hilarious inside joke.
Belle used to attend these drinks religiously with Ben. She'd sit demurely by his side, sipping quietly on her drink, unable to penetrate the wall of complex cases and private office banter. Ben would hold her hand reassuringly, never leaving her side, but eventually he too, would be enticed into the conversation, so that by the end of the night, she was left only to stare at her drink and the back of Ben's head.
She'd eventually given up the ritual of accompanying Ben to Friday night drinks and although he'd feigned disappointment at the time, it was a decision he too, seemed relieved with.
The breeze whipped up as nightfall approached and crunchy orange leaves scattered across the small front garden. Belle turned her spare key in the door and slipped quietly into the house. Ben's terrace was a renovated, two-storey Victorian beauty made of brick and stucco and built in the nineteenth century. The downstairs area of the house incorporated a small but modern kitchen and a lounge and dining area on red mahogany timber floors. Upstairs were two small bedrooms and an unnecessarily expensive bathroom that Ben had had fitted a year ago.
A set of French double doors led from the lounge room to a small courtyard out the back. Ben wasn't one for gardening. He didn't like to get his hands dirty, so Belle had adopted the garden as her own. A small timber deck stepped down onto a flagstone path that curved its way to the back of the garden where Belle had planted garden beds of fruit, vegetables and herbs.
Along the fence lines were rows of citrus trees—orange, lemon and lime—and she'd strung fairy lights through the leaves so they twinkled and shimmered at night. Aside from the kitchen, this was her favourite part of the house.
~~~~~~~~~~~~~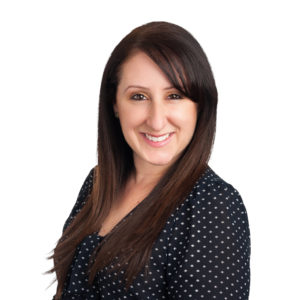 AUTHOR Bio and Links:
Michelle Montebello was born and raised in Sydney, Australia, where she lives with her husband and two young children. She has always had a passion for reading, writing and the dramatic arts and she spent most of her childhood immersed in books, writing stories and performing in plays.
She has worked full-time in the corporate sector since 1998. It wasn't until she completed a writing course with James Patterson that she was inspired to write and publish her first novel, Interwoven, in 2017.
In addition to her writing, she also has a passion for travel and loves to combine her two favourite things – creative writing and travelling – to create vibrant worlds for her characters to explore.
When this busy mum is not working, chasing little ones or searching under beds for monsters, she can be found reading, writing or plotting her next story.
Buy Links: THE BOOK IS ON SALE FOR $0.99 DURING THE TOUR
https://www.amazon.com.au/s?field-isbn=9780648088011
https://books.google.com/books?vid=ISBN9780648088004
https://www.kobo.com/us/en/ebook/interwoven-1
https://itunes.apple.com/au/book/interwoven/id1292483837
https://itunes.apple.com/book/interwoven/id1292483837
Social Media Links:
Facebook : https://www.facebook.com/michellemontebelloauthor/
Instagram : https://www.instagram.com/michellemontebelloauthor/
~~~~~~~~~~~~~
GIVEAWAY INFORMATION and RAFFLECOPTER CODE
Michelle will be awarding a $25 Amazon or B/N GC to a randomly drawn winner via rafflecopter during the tour.
http://www.rafflecopter.com/rafl/display/28e4345f2564/