#First Kiss: Share
Share your characters First Kiss and promote your book.
This is a chance for romance writers and others who have a hint of romance in their books to share your heroine and heroes First Kiss.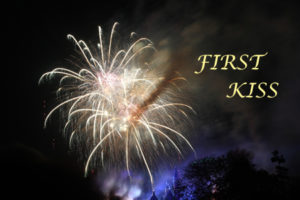 The First Kiss
If you write romance, sweet to erotic, your characters will surely kiss. Even if you don't write romance you may have a romantic element in your story and most likely those characters will share a kiss. Please feel free to share in the comment section. Does the kiss explode in fireworks or is it sweet with the promise of something more. As a romance writer of twenty plus years I enjoy just about every type of kiss.
And many more:
This kiss can come from a WIP or a release, old or new. Please feel free to promote your book while you share. This is for you and the promotion of your books. Please keep the kiss at a PG-13 level. I might have a First Kiss share day for something a bit more erotic. Please keep the excerpt and two hundred words or less. Note, I won't count but if the length runs way over it will be noticeable.
Sweet Surrender: New Release
Buy at: Amazon
"The enemy is not above deception and trickery, but neither are we. You must be wary. Promise me you will take great care. Nothing is at it seems. We don't know foe from friend or evil from good." He kissed her on the lips, light and swift. She nestled into him. Closing his eyes, he wished the moment would last forever, but he would have to hold the memory close to his heart.
Feel free to leave comments and first kisses.